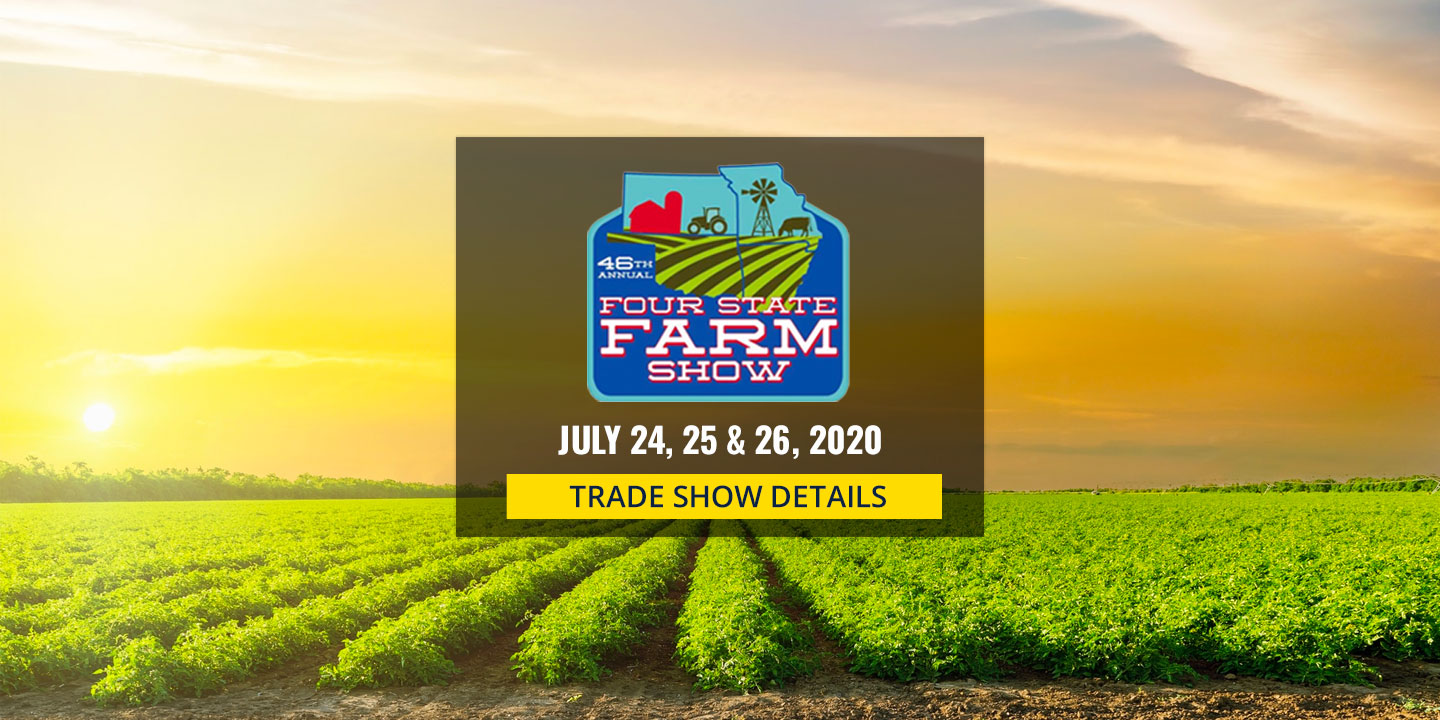 Featuring the latest in agricultural goods and services from regional retailers in Kansas, Missouri, Oklahoma and Arkansas, there's plenty to see at the Four State Farm Show. Ag Spray Equipment will be onsite to show our Lawn and Garden items, featured parts, Blue Steel and nurse trailers.
Show Dates and Hours
• Friday, July 24 — 8 a.m. to 4 p.m.
• Saturday, July 25 — 8 a.m. to 4 p.m.
• Sunday, July 26 — 8 a.m. to 3 p.m.
Show Location
The 2020 show will be held at Pittsburg State University: 1701 S. Homer Street, Pittsburg, KS 66762. Indoor exhibits will be located in the Robert W. Plaster Center.